Hormone Seminar Key Information
Our Functional and Personalised Hormone Restoration Therapy Seminar returns to Auckland November 2022
Hormone management is not just for the aging population wanting to maintain an active and vibrant lifestyle. It also plays an important role in helping many people across many age groups, mangae what has become their daily life. Hormone management has become, for many New Zealanders, a means just to survive the day.
CompoundLabs is excited to be bringing two international speakers to Auckland to help updated your knowledge and confidence in prescribing hormones as part of your treatment protocol for your patient's well-being.
You can find out more by downloading our booklet here.
You can also download the latest program here.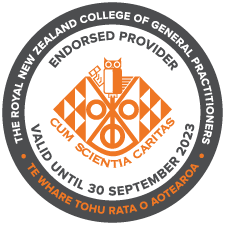 RNZCGP has endorsed this seminar for CPD purposes
This seminar has been approved for up to 13 CME credits for Continuing Professional Development (CPD) purposes.