Whole Thyroid Capsules
The below information on Whole Thyroid Capsules. Whole Thyroid Capsules are prescription products and therefore require a doctors prescription. If you have any questions about Whole Thyroid Capsules please contact us to speak to us directly.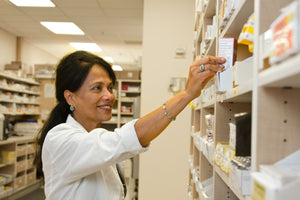 What Is Whole Thyroid?
Whole Thyroid USP is a pharmaceutical grade desiccated extract from the thyroid glands of healthy pigs. It is used for the treatment of low thyroid function (hypothyroidism) of any sort except transient hypothyroidism during the recovery phase of subacute thyroiditis.
It is standardized to contain thyroxine (T4) and tri-iodothyronine (T3) hormones in a ratio of approximately 4:1 (T4:T3) using lactose as a diluent to ensure that the potency is in the required range.
What are the ingredients in Whole Thyroid Capsules?
Our Whole Thyroid capsules contain Whole Thyroid USP* and microcrystalline cellulose in a gelatine** capsule shell. Some strengths may only contain Whole Thyroid USP.

*Whole Thyroid USP contains lactose.
**Unless cellulose capsule shells are requested.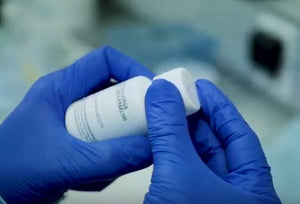 When to take Whole Thyroid Capsules?
Whole Thyroid capsules should be taken with water first thing in the morning on an empty stomach. Wait for at least half an hour before having food or drinks especially those containing calcium.

We also recommend that you wait for at least four hours before taking supplements containing calcium, as it may decrease the efficacy of Whole Thyroid if taken simultaneously.
Are there any side effects?
Report to your doctor if you develop any of the following symptoms: chest pain, increased heart rate, palpitations, excessive sweating, and intolerance to heat, nervousness or any other unusual event.
How to store Whole Thyroid Capsules?
Whole Thyroid can be stored at room temperature away from heat, light and moisture.