Progesterone
The below information is about Progesterone. Progesterone is a prescription product and therefore require a doctors prescription. If you have any questions about Progesterone please contact us to speak to us directly.
What is Progesterone used for?
Progesterone is one of several hormones produced by the body, primarily by the ovaries. It plays an essential role in treating unwanted symptoms of menopause (e.g. hot flushes, vaginal dryness, breast tenderness and insomnia), regulating the menstrual cycle or assisting with sleep or mood.
We only use bioidentical Progesterone (derived from natural plant sources that are chemically identical to hormones produced by the body) in our medicines.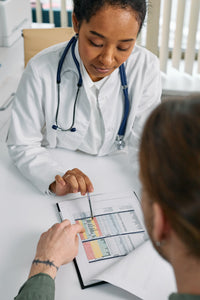 What dose forms does Progesterone come in?
CompoundLabs can prepare a range of Progesterone-containing medicines including capsules, creams, troches (lozenges), pessaries and oil, according to a prescription.
Please contact us for a list of ingredients specific to your formulation if you would like more information.
Before you use Progesterone
You may need to check with your doctor first if any of the following apply:
If you are being treated for heart or liver conditions or have vaginal bleeding from unknown causes.
If you have an allergy to Progesterone.
Can you take Progesterone with other medicines?
Let your doctor know if you will be taking any medicines, vitamins, or supplements with Progesterone, as they may affect how each works in the body.
How should you use Progesterone?
Progesterone capsules are usually taken in the evening, two hours after dinner. Capsules should be swallowed whole and not split or opened unless otherwise advised. Creams and topical oils are usually applied to non-hairy, non-fatty areas of the skin.
Apply to intact skin only and avoid the breasts, buttocks and lower abdomen. Troches should be placed in the cheek pouch between teeth and cheek and allowed to dissolve. Pessaries should be unwrapped and inserted high into the vagina. Oral liquids should be shaken well immediately before use.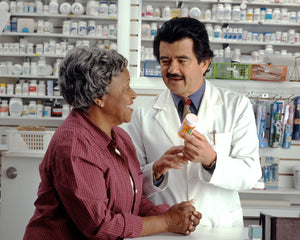 What side effects should you watch out for?
The main significant side effect associated with Progesterone is drowsiness.

If you experience troublesome side effects or an allergic reaction (e.g. difficulty breathing, swelling of face), stop taking Progesterone and seek medical attention immediately.
How can you test for Progesterone?
Your doctor can check your Progesterone levels in the blood. Saliva tests provide an alternative way to check your Progesterone as well as levels of other hormones. Saliva tests are non-invasive, easy to do and may give a clearer idea about the hormonal imbalances you may be suffering from.
A saliva test kit can be ordered from CompoundLabs directly or through your naturopath or doctor.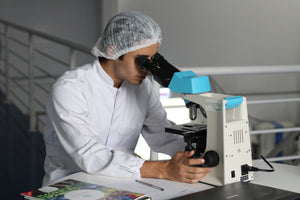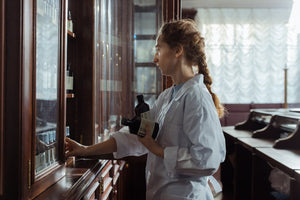 How should you store Progesterone?
Progesterone capsules, creams, liquids and troches should be stored at room temperature in a cool, dry place out of direct sunlight. Pessaries are stored in the fridge.
Please check storage conditions with a pharmacist if you have been prescribed other forms of medicine.